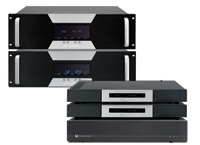 With
Vast Metro Communications
commitment to an open design, wiring for home technologies is simple and straight forward and allows a wealth of options.
Explore the Possibilities
Home electronic technologies can provide a myriad of options, including:
Different Music in Every Room utilizing common equipment
Setting music to mute automatically when phone rings or doorbell chimes
Sharing of a single home theater component throughout the house
Ability to view security cameras located through out the residence
A single controller for all your electronic systems
Ability to answer the door bell station from any house phone
Ability to see who just rang the door bell from a TV or touch screens strategically located within the home.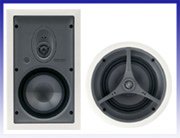 How does it Work?
Multi-room music distribution systems use a central system to distribute music to one or more rooms, or send different signals to different rooms. Someone can listen to a CD in one room while someone else is listening to XM satellite radio in another. Each person can have total control over what they are doing without interfering with anyone else's use of the system. Systems can utilize advance touch screen interfaces to control their entire home or simple keypads the size of light switches and mounted into the wall vary volume or switch between music sources. Or the same wall plate can contain a sensor to allow use of a remote control. Once audio is installed, it's a simple process to add video, too!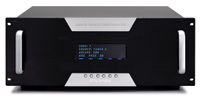 Enjoy the Benefits
At Vast Metro we strive to create a Lifestyle for our clients.

Add Value to Your Home
If you're building a new home, it's the perfect opportunity to add the lasting value of a multi-room system. And because cabling is so simple, a multi-source audio/video system can be easily retrofitted into your existing home.