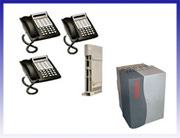 We understand that your business telephone system is your lifeline. Therefore the phone system you select must be reliable and easy to use.

As an independent company we only recommend systems and products which we know will work for your unique requirement or installation. Vast Metro Communications is a service provider for the best business phone system manufacturers in the industry; NEC, Panasonic, and Avaya.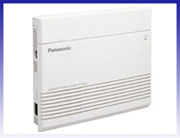 Partner ACS Phone Systems
The Phone Systems for Partner ACS are designed to give you greater control of your business calls and help you improve customer service. ACS Phone Systems have easy-to-use features like Caller ID and unique line ringing that let you personalize your service with every call. Optional complete voice mail and cordless phones help make sure you're always available to your customers. It can even help you use your resources more efficiently, with features like automatic answering, fax management, and live call screening. To help make sure you're always in service, remote administration capabilities of the Partner ACS allows Avaya authorized technicians to perform valuable complete diagnostics and programming for you without having to come to your office.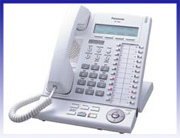 Panasonic Telephone systems
Caller ID is equipped on the first 3 lines only, for additional CID features on all other lines the KX-TA62493 Caller ID Card is required
Comes Configured from factory for 3 lines and 8 Stations
Expands to 6 lines and 24 stations
4 door intercom and 4 door opener relay
Day / Night / Lunch service
Voice Mail APITS and in Band Integration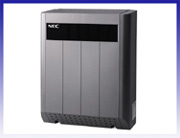 NEC Telephone Systems
NECs legendary reliability and quality standards are evident in the DS1000/2000 innovative 32-bit architecture. The new concept features Digital Signal Processor (DSP) Technology, on-board flash memory, and field software upgradeability. Integrated Caller ID is standard on all systems. The integrated "in skin" voice mail systems called IntraMail comes in two different models: a 4 port/4 hour system and an 8 port/8 hour system. Both systems can have up to 160 boxes and offer Interactive "Soft Keys" on display telephones a built in voice tutorial. Two digital T1 cards can be installed to provide up to 48 economical phone lines with Direct-In Dialing (DID). Expandable to 112 ports and comes with a 2 year warranty from NEC